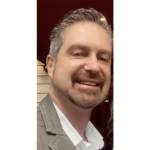 Andrew J Campbell. BCHC, MACA.

I am a registered counsellor, clinical supervisor, clinical hypnotherapist and NLP practitioner. My qualifications are a bachelor degree in Counselling and Human Change. In addition to my qualifications, I have specific training and experience working with couples, trauma related issues in individual counselling and group work relating to men's issues. I have a number of years experience working for government non-government organisations working as a family and couples therapist,  group facilitator, and individual therapist.
My areas of interest and experience include survivors of childhood sexual abuse and trauma, couples therapy, depression and anxiety and men's health issues. I am dedicated to best practice approaches to therapy, as part of this process I helps couples view their problems as the solution, for greater self differentiation in their relationships, understanding the patterns and roles formed in family of origin that play out in adult relationships. My process is leading  couples too interacting with each other in ways that heal and support new ways of being, responsibility for their emotional self, leading to greater intimacy and connection.
Theoretical Approach
My approach is client centred and emotionally focused, an eclectic modal of 20 years of experience bringing together a holistic modal of  therapy from a number of theoretical approaches. Including Gestalt, EFT, somatic, Narrative, humanistic/existential, parts integration/Inner child, CBT, DBT, ACT, systemic, and psychodynamic theories. My way of being in the client counsellor relationship is collaborative with responsibilities and roles clearly defined. With an emphasis upon creating a safe place that role modals a confidential, non- judgmental, supportive and authentic relationship with each of my clients. supporting the client in building their self esteem, being clear in their boundaries and becoming empowered, to be their preferred person and then taking that  practical change from the therapy room into their world.
People who have influenced me