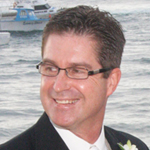 Andrew J Campbell. BCHC, MACA

Andrew is a professionally trained individual, relationship and group counsellor, NLP practitioner his qualifications are a bachelor degree in Counselling and Human Change. In addition to his qualifications, Andrew has specific training and experience working with families experiencing domestic violence and adolescent anger management. He has a number of years working for government non-government organisations working as a family and couples therapist, running domestic violence group programs for men and adolescent anger management programs.
Andrew's areas of interest and experience include survivors of childhood sexual abuse and trauma, couples therapy, depression and anxiety. Andrew has received specialist training from leading couples therapists and research, and is dedicated to best practice approaches to therapy. As part of this process he helps couples view their problems as the solution, for greater self differentiation in the relationship, understanding the patterns and roles formed in family of origin that play out in adult relationships. Leading to couples interacting with each other in ways that heal and support new ways of being, responsibility for emotional self, leading to greater intimacy and connection.
Other relationship issues Andrew works with are relationship breakdown, recurrent negative patterns in relationship, Difficulty in gaining and maintaining relationships with partners and colleagues, family and friends.
Andrew is also a clinical supervisor and trainer in the area of domestic and family violence.
Theoretical Approach
Andrew integrates a number of theoretical approaches in his counselling and psychotherapy practice including Gestalt, EFT, somatic, Narrative, humanistic/existential and parts integration/Inner child. Andrew's approach is collaborative with an emphasis upon creating a safe, confidential, non- judgmental, supportive, therapeutic relationship with his clients in order to work through the presenting problem. Each client's unique needs and preferences for working therapeutically are taken into consideration, when co-determining which approach is likely to work best for each client.
People who have influenced me